Introducing Crunch Conference
This year, Crunch Conference stands apart as a unique and comprehensive data-focused event. It is not only organised as an individual conference but also takes part in Compass Tech Summit. This summit brings together several tech conferences under one roof, including Stretch, Reinforce, Amuse, Impact, and of course, Crunch. Each conference addresses critical topics such as engineering leadership, UX/UI, data, AI, and product management, ensuring that attendees get a holistic experience and exposure to diverse perspectives. Take a look at our previous blog posts, where we introduced Compass Tech Summit and Amuse Conference!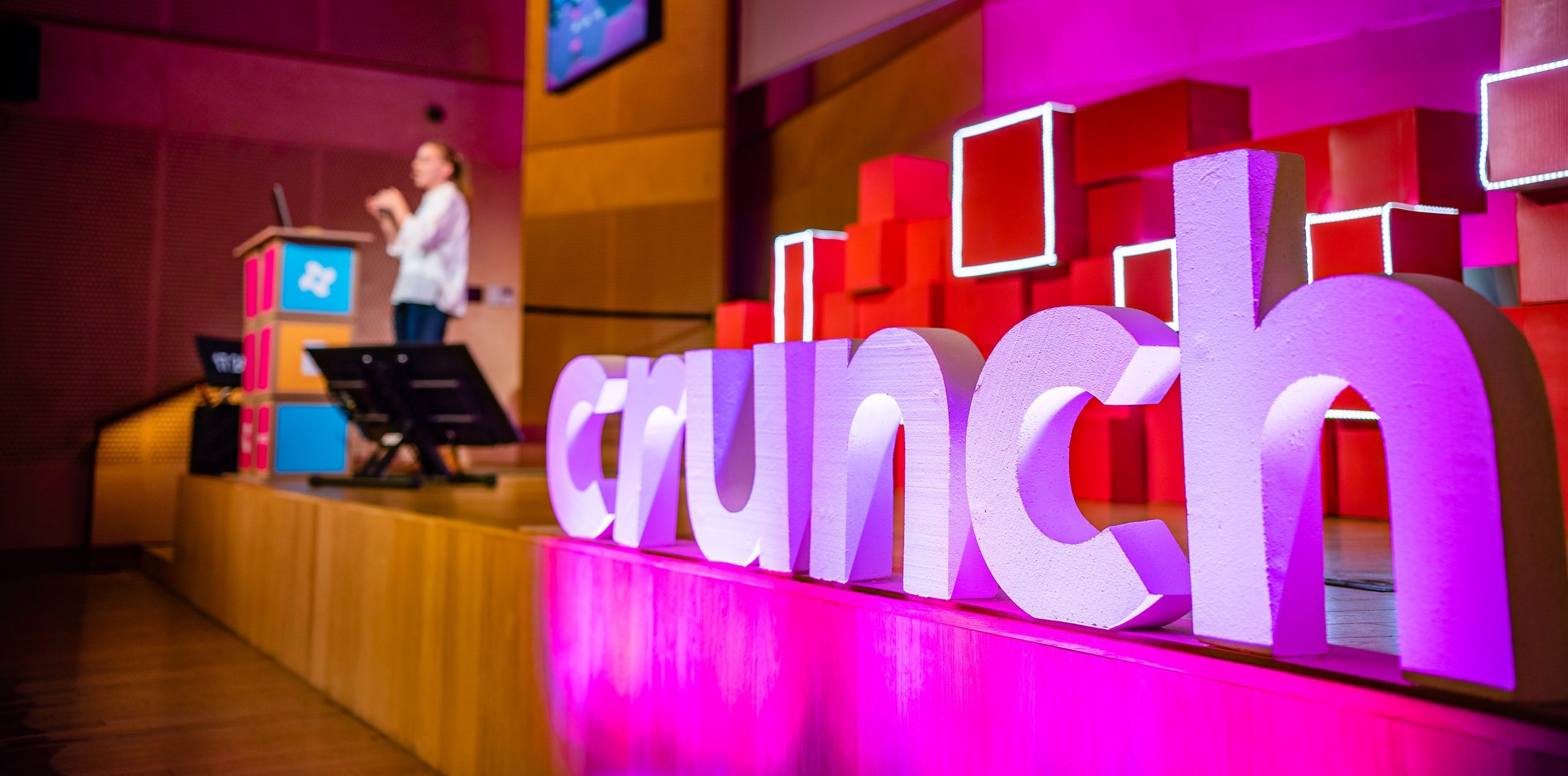 Overview of Crunch Conference
This conference is a must-attend for data engineers, data scientists, data architects, data analysts, and anyone enthusiastic about harnessing the power of data to develop and propel their business forward. Our mission at Crunch Conference is to share the latest insights, cutting-edge data strategies, and groundbreaking innovations that drive success in the realm of data engineering, data science, data architecture, and data analysis.
Crunch Conference is your gateway to exploring the latest trends in data. Engage with top-notch speakers who are industry-leading experts hailing from esteemed companies such as Airbnb, GitLab, MotherDuck,or Turbine. These influential speakers are eager to share their experiences to help you succeed in your data-driven endeavors.
At Crunch Conference, you'll have the chance to deepen your knowledge in various data-related domains. Dive into topics like Natural Language Processing, product sense, sustainable machine learning, and MLOps to elevate your business and stay ahead of the data innovation curve. 
Keynote Speakers:
Lea Pica is a Data Storytelling Advocate and internationally acclaimed keynote speaker. With her deep understanding of data and marketing, Lea teaches thousands of data and marketing practitioners how to present data in a compelling and actionable way. Lea is the creator of the PICA Protocol data storytelling methodology and the host of the Present Beyond Measure® podcast. Get ready to learn from her captivating talk, "Lights, Camera…No Action? 5 Hollywood Storytelling Secrets You Aren't Using in your Data Presentations."
Radovan Bacovic, an experienced Data Engineer and international conference speaker, brings a wealth of knowledge to the Crunch Conference stage. Radovan's talk, "Do the magic with DevOps, Open Source and All-remote data teams," promises to unveil the enchanting fusion of DevOps, open-source technologies, and remote data teams. Drawing from his extensive background, Radovan will share how to leverage DevOps principles and open-source culture for rapid data platform development. Join Radovan as he demystifies the intricate world of data engineering with practical insights and real-world examples.
Pardis Noorzad, CEO at General Folders, is a driving force in cross-company collaboration and secure data exchange. Pardis's talk, "Cross-company collaboration and data exchange," delves into the vital topic of data exchange methods used by enterprises. Discover innovative ways to rearchitect data exchange pipelines, aligning them with modern efficiency and security standards. Pardis's insights are poised to revolutionize the way you approach data collaboration across companies.
These visionary talks will not only expand your horizons but also provide practical techniques to navigate the dynamic landscape of data innovation. Be sure to keep an eye out for the full schedule, which will offer a diverse selection of talks and an insightful workshop as well, where you will be able to deepen your knowledge!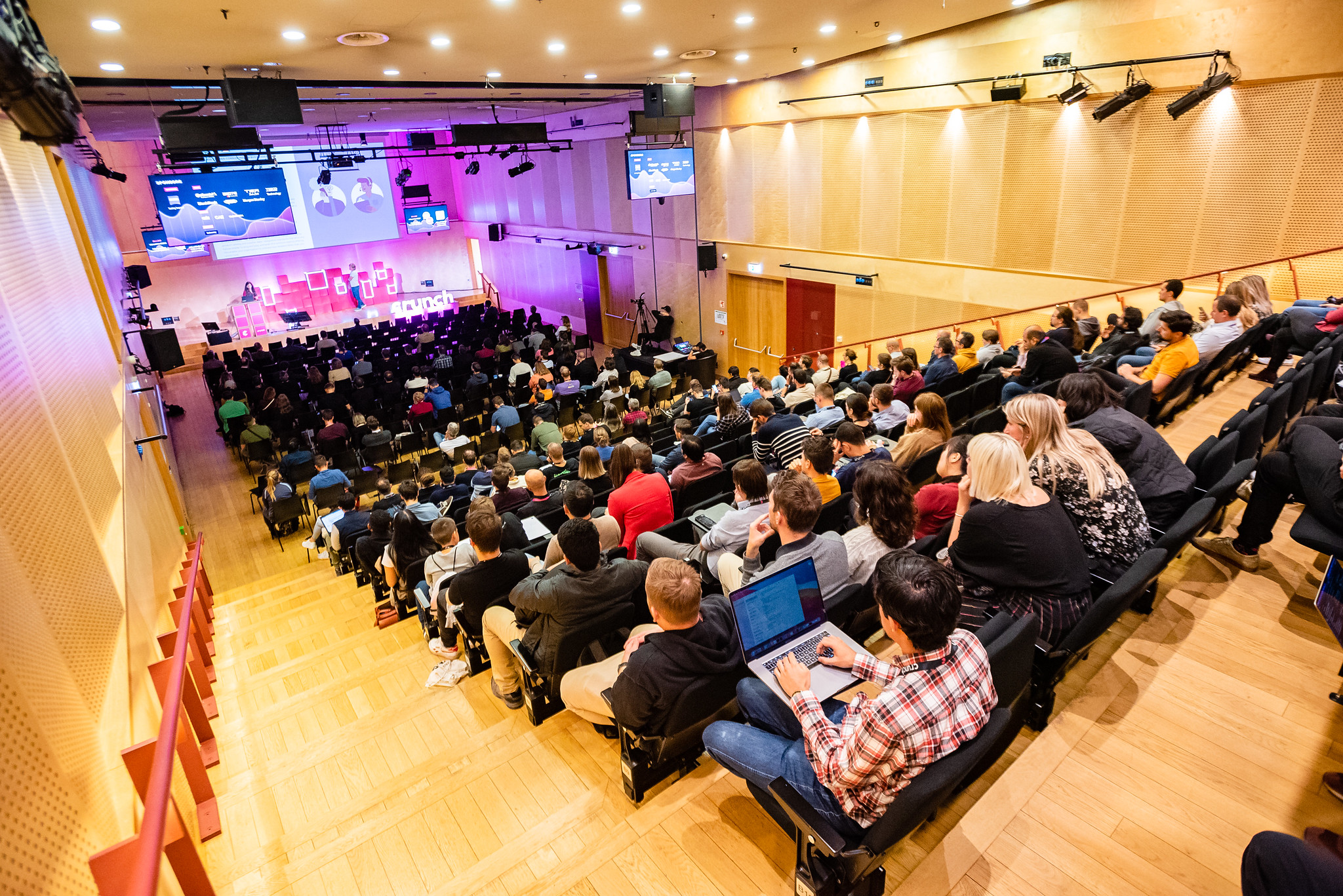 Key Details of Crunch Conference
Date:

Join us from October 5th to 6th, 2023, for an unforgettable data-driven experience.

Location:

Meet us at the historic Hungarian Railway Museum, situated in the vibrant city of Budapest.

Speakers and Talks

: Gain invaluable insights from a curated lineup of industry leaders, experts, and innovators as they delve into the forefront of data engineering, data science, and data analysis. Explore a diverse range of talks and workshops designed to equip you with practical strategies and knowledge.

Networking and Learning Opportunities:

Connect with fellow data professionals, engage in thought-provoking discussions, and expand your professional network. Take advantage of interactive sessions and networking events to foster collaboration and explore new horizons.

Topics and Themes:

Dive deep into the realm of data with a rich array of topics and themes. From data-driven decision-making to innovative data strategies, ethical considerations, and emerging technologies, the Crunch Conference will empower you to navigate the evolving landscape of data excellence.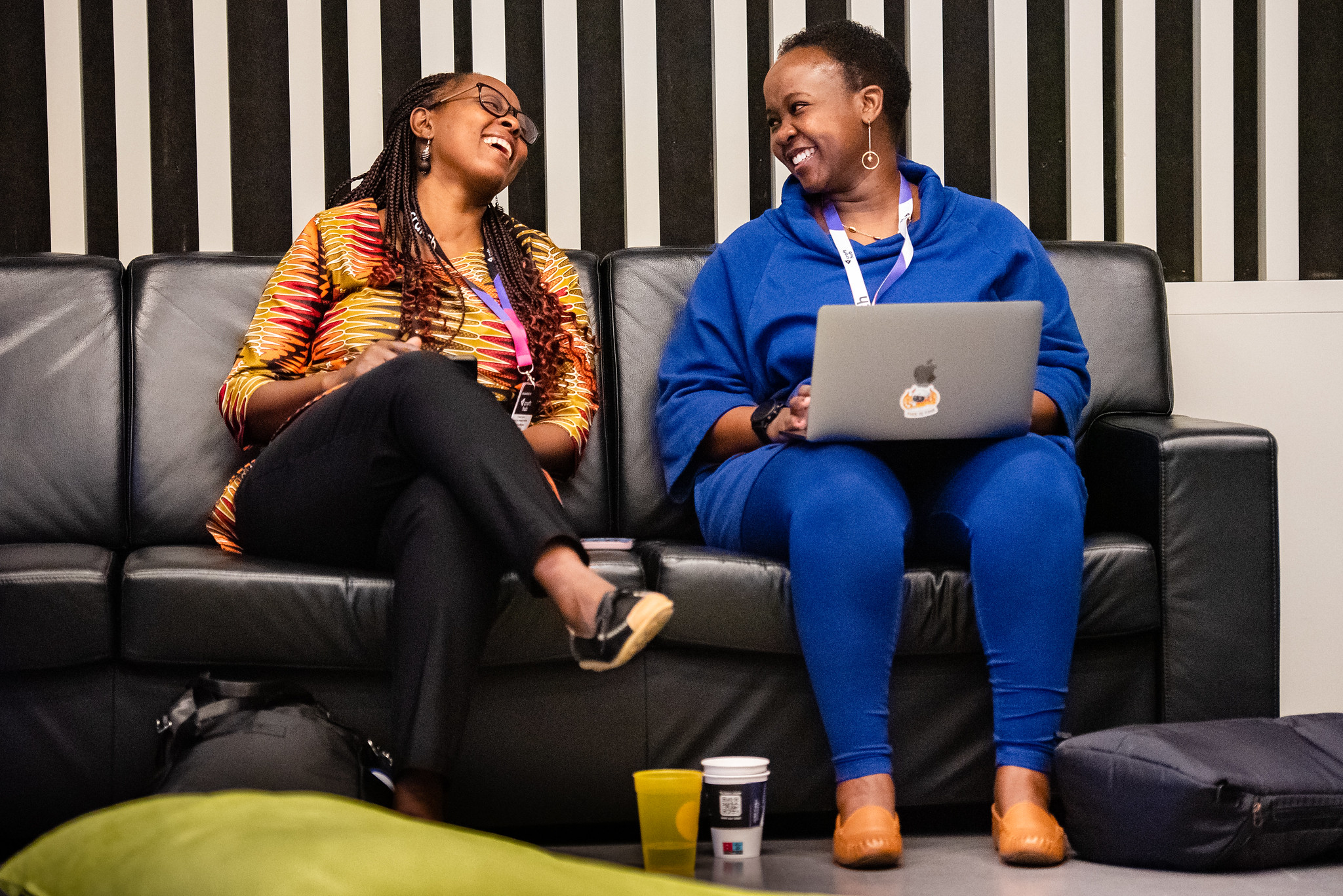 Don't miss out on the data event of the year! Join us at Crunch Conference and immerse yourself in the forefront of data engineering, data science, and data analysis. Secure your spot today by responding to the event and reserving your tickets for Compass Tech Summit.
Stay up-to-date with the latest conference news and announcements by following Crunch Conference on Facebook, Instagram,and LinkedIn. Join our dynamic community of data professionals, tech enthusiasts, and industry leaders, and be part of the conversation shaping the future of data innovation.
Let's come together at Crunch Conference to chart a course for data excellence that will transform your business!