264 hours of hackathons, >1000 registered competitors – get to know the CraftHub's competitions from 2021 – part 2
In the second half of the year, we had the chance to organise two customized and also the justly famous JunctionX hackathon in Budapest. 
We started the fall with an event for thyssenkrupp. The Engineering in high gear! was a competition for talented Hungarian engineers and during the first round, attendees had to prove their programming skills by solving an easier task. The TOP 20 teams could get into the offline final round to compete with each other in a challenge related to self-driving cars. Get a closer look into the competition and watch our aftermovie.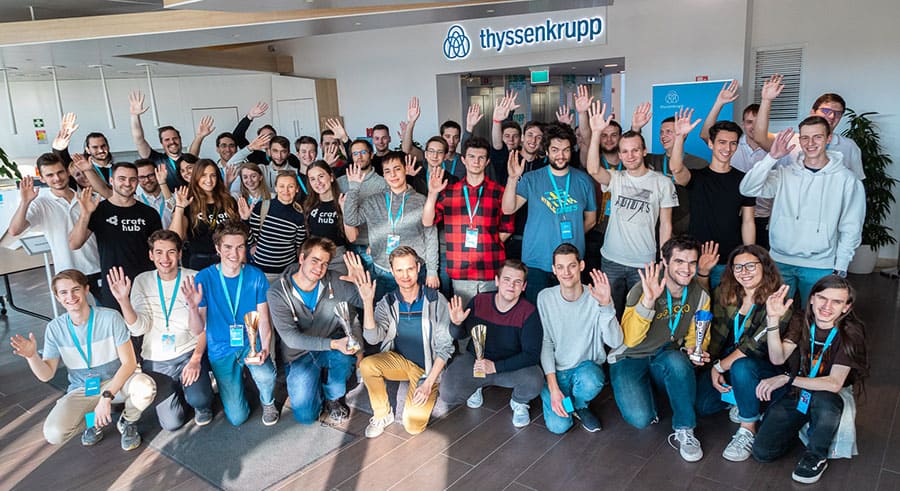 The developing competition was followed by the JunctionX Budapest in October. Finally, we had the opportunity to organise one of the biggest hackathons in Europe in a hybrid way. More than 15 partners and exactly 100 offline competitors joined us for the 48 hours. The 4 challenges were specified by EPAM Systems, Varian Medical Systems, Vodafone Hungary and Wise and for the 3,000 € grand prize given by Google, 33 projects have been submitted in the topics of unemployment or cancer treatment. To get to know the event better, visit the JunctionApp gallery for the submitted projects or watch our ceremonies and aftermovie in our Youtube playlist.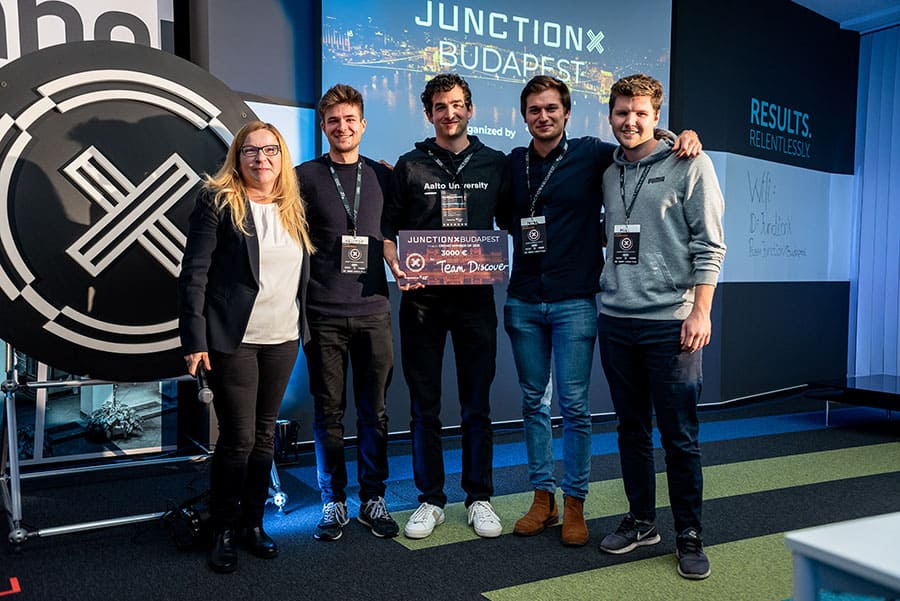 Our second to last event in 2021 was an online event specifically for Bosch Hungary. The Craft #LikeABosch hackathon featured challenges in 3 themes: software development, hardware development and innovation. More than 200 participants competed for the valuable prizes that were worth 12,000 € in total. The teams could also get help from Bosch experts and in the end, the prizes were shared among the best four teams. All of the projects can be found here and the videos about the event on this link.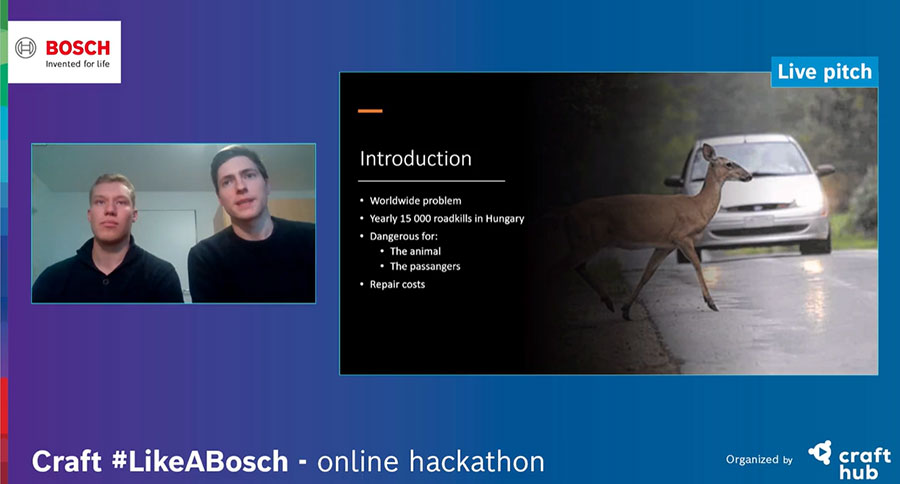 And last but not least, in 2021, CraftHub also had the opportunity to contribute to the official Junction hackathon, in addition to organising JunctionX Budapest. We hosted some of the competitors of the international competition in Budapest at the evosoft's office, so they could work on their solutions together in person. 
Are you a student or innovator and don't want to miss any information about our future hackathons? Then join our community on Facebook via this link!
Are you from a company or organization and want to join one of our hackathons as a partner or have your own? Contact us via email and we'll get back to you with some offers or check out our latest sales brochures for hackathons here! 😉