Introducing Stretch Conference
Get ready for a tech conference experience like no other! In the heart of Budapest, from October 5th to 6th, 2023, Stretch Conference is back – and it's bringing more than just insightful discussions on engineering leadership. This year, we're thrilled to announce that Stretch Conference is joining forces with Compass Tech Summit, a groundbreaking tech event that unites five distinctive conferences – Stretch, Crunch, Amuse, Impact, and Reinforce – under one expansive roof. If you are curious about the other conferences, read our previous blog posts as well, where we already covered all that you need to know about the Crunch, Amuse, Impact, and Reinforce Conferences! 

Elevating Engineering Leadership
Stretch Conference is your gateway to the future of engineering leadership. In this dynamic environment, you'll have the opportunity to explore the latest trends and best practices in leadership, with a particular focus on fostering inclusivity, embracing agile methodologies, and harnessing data-driven decision-making processes. Whether you're an Engineering Manager, Team Lead, Scrum Master, or simply someone passionate about effective leadership in the tech world, Stretch Conference promises to equip you with the knowledge and insights you need to thrive.
Keynote Speakers
Tyler Miller – Chief Product and Technology Officer at Catawiki – boasts over 25 years of experience in the software industry, with a journey that spans from a developer's role to engineering management and leadership positions, including VP of Engineering, CTO, and his current role as CPTO at Catawiki. He has contributed his expertise to renowned companies such as Google, Trimble, Prezi, and now Catawiki, accumulating a wealth of knowledge and tricks of the trade along the way.
Tyler will be presenting a captivating talk at Stretch Conference titled "A Deceptively Simple Technique to Set Your Teams Up for Improved and Enduring Velocity." In this engaging presentation, Tyler introduces a technique that has transformed the sustainable velocity of his teams at multiple companies. This technique doesn't require additional financial investment, yet it leads to happier team members and noticeable improvements in tech department velocity. Aspiring engineering leaders won't want to miss this opportunity to discover an innovative approach that enhances team performance and sets the stage for enduring success.
Jason Yip – Principal at Reinvention Cycle LLC – brings over two decades of experience as an Agile coach, consultant, and practitioner. His journey began in 1999 when he first encountered Extreme Programming (XP). Jason has served as a Staff Agile Coach at Spotify and a Principal Consultant at ThoughtWorks.
At Stretch Conference, Jason is set to deliver two thought-provoking talks. In the first, "What Does 'Productivity' Really Mean at Different Levels? Individual, Team, Organisation," Jason ventures into the intricacies of productivity at various levels. He explores the foundations of individual productivity, emphasizing increased focus, frequent feedback, and reduced friction. Team productivity is unpacked, focusing on the concept of "flow over utilization" and seamless integration. For organizational productivity, Jason discusses the allocation of effort, minimizing relearning, and parallel decision-making.
In his second talk, "We're In It Together" and Other Perspectives on Effective Product Development Culture (Circa 2023), Jason offers a captivating overview of effective product development culture in the year 2023, drawing from his extensive experience at Spotify and ThoughtWorks, totaling 22 years in the industry. He shares core beliefs, guiding principles, and essential practices that shape the landscape of effective product development culture. Attendees will have the opportunity to reflect on these insights in the context of their own workplaces, identifying alignment and areas for improvement. These talks promise to provide valuable insights and encourage continuous improvement in the realm of product development culture.
It's important to note that Stretch Conference features a lineup of exceptional speakers and an array of enlightening talks. Attendees are encouraged to explore the full spectrum of insights and expertise available throughout the event. 

Key Details of Impact Conference
Date:

Mark your calendars for October 5-6, 2023.

Location:

Join us at the iconic

Hungarian Railway Museum

in Budapest for an immersive conference experience. 

Inclusive Leadership:

Learn how to cultivate inclusive leadership, making your teams more diverse, creative, and ultimately more successful. Explore strategies to foster a welcoming and equitable work environment.

Agile Methodologies:

Dive deep into agile methodologies and discover how they can transform your approach to leadership. Understand the power of agility in navigating the fast-paced tech landscape.

Data-Driven Decision-Making:

Use the power of data-driven decision-making processes to drive your business forward. Explore how leading organizations leverage data for strategic leadership.

Networking opportunities:

Stretch Conference is not only about absorbing knowledge; it is also useful for expanding your professional network. Engage with like-minded tech enthusiasts, connect with industry experts, and explore new avenues for collaboration during our interactive sessions and networking events. Boost your leadership journey by cultivating connections that might lead your career in surprising and fulfilling directions.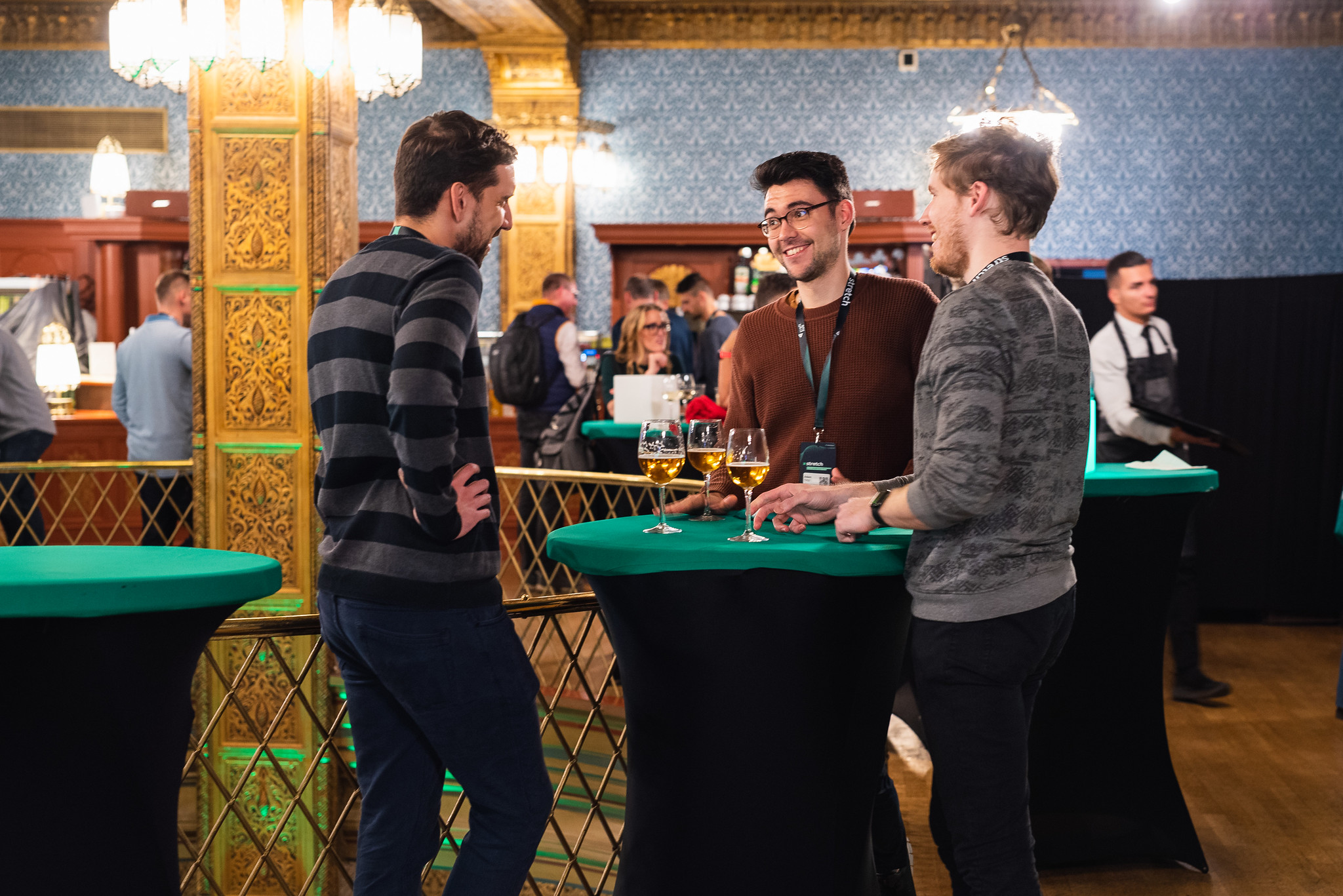 Be sure not to miss Stretch Conference, Hungary's premier engineering leadership event. Reserve your spot now and secure your ticket for Compass Tech Summit to experience a conference like no other.
Stay in the loop with the latest updates and announcements by following Stretch Conference on Facebook, Instagram, and LinkedIn.
Join us on this remarkable journey that promises to ignite your leadership potential, broaden your horizons, and empower you to lead with excellence in the world of engineering management!